I made one more card today! Yipee on a roll!
I used all scraps, including a Chipboard piece that I have had around for 4 years. Always loved it, just never knew what to do with it, until now.
Even the border is a scrap from a layout I just finished.
My Grand Daughter (who is 2) unfortunately touched the stickles dots before they dried and got glitter all over the card and herself, but oh well. I just touched up the best I could and forgave her.
Maybe I should have her sign the back of the card too, LOL!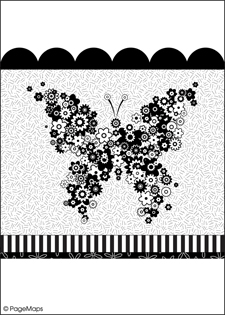 Paper Secrets August Card Sketch challenge
has a twist to use Ribbon, Chipboard & Bling.
Also
Birthday Sundaes Challenge #23 is a color challenge!
Pink, Green & White!
I knew I had the perfect paper for those colors and just altered a few things to fit the need. One of the beads was aqua blue, so colored it with a lime green sharpie. Also the circle around the Chipboard was white and didn't look right, so I altered in with a Le Plume Marker,. which matched my stickles dots.